Ventura County Biohazard Cleanup and Remediation
First-Rate Biohazard Cleaning in Ventura, Santa Barbara, and Santa Clarita
Total Restoration is your #1 source for biohazard cleaning and remediation services in Ventura, Santa Barbara, and Santa Clarita and the surrounding areas. Our certified and licensed professionals are ready 24/7 to help with your biohazard cleanup and removal needs. When it comes to biohazard remediation, the appropriate steps must be taken to ensure the safety of both our customers and our team. We take full responsibility for the dangers of remediating biohazards, taking extra precautions to wear appropriate protective equipment, and taking the time to correctly disinfect and sanitize any affected areas.
The Dangers of Biohazard Damage
Biohazards refer to living contaminants such as bacteria, viruses, and fungi that are harmful or could become harmful to human beings. The sources of biohazards are wide and varied, but some of the most common biohazards in Ventura and Santa Barbara are:
Mold
Blood
Feces and Urine
Medical Waste
Vomit
Animal Waste
Other Bodily Fluids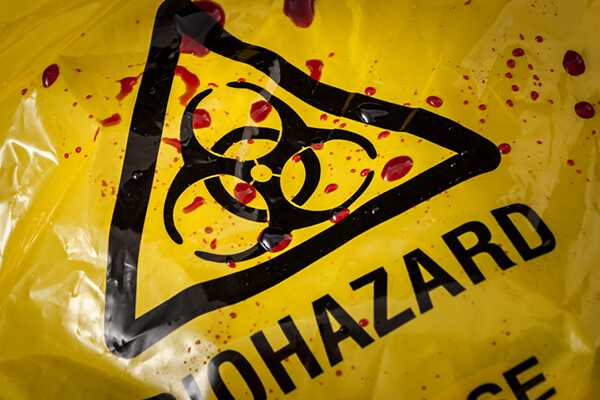 No matter the source, biohazards can present extreme risks to human health and safety and, as such, should always be cleaned by a licensed and certified biohazard cleaning professional like Total Restoration.