Ventura County Hoarder Cleanup
Professional Hoarder Clean-Up in Ventura, Santa Barbara, and Santa Clarita
Hoarding is a mental disorder characterized by the excessive collection and position of items including animals to the point that it interferes with a person's daily functions. Hoarding situations can quickly become hazardous, particularly when animals are involved. These situations can result in serious health risks as well as creating fire and falling hazards. If you or someone you know is suffering from a hoarding situation seeking professional cleaning services is imperative to moving forward. The expert team at Total Restoration offers comprehensive hoarding cleaning while providing complete discretion throughout the process. When you call Total Restoration for your hoarding clean-up in the San Fernando Valley you can expect:
Comprehensive Assessment
Full Cleaning Plan
Communication and Check Ins
Cleaning, Sanitization, and Deodorization
Comprehensive Inventories
If your hoarding situation has gotten out of control, call Total Restoration for help you can count on.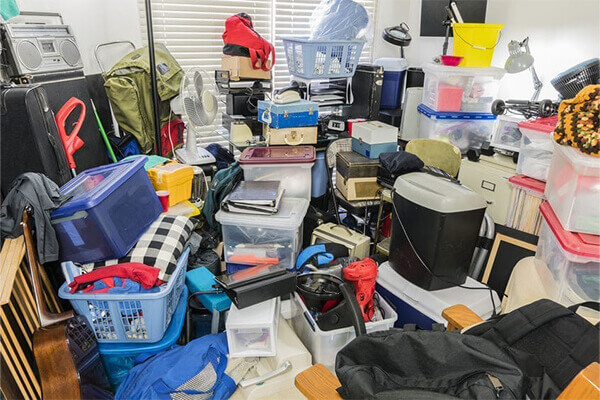 Discrete and Compassionate Care
Whether you're helping a loved one or struggling with hoarding yourself, asking for assistance can feel overwhelming and embarrassing. When you call Total Restoration for a hoarding situation in Ventura and Santa Barbara you can always count on complete discretion and compassionate care. We understand that clean up following hoarding can be extremely stressful and scary for those involved. Our highly trained team will work with you to organize your belongings and decide what will be kept and what should be removed. We provide complete flexibility throughout the process and will always stay within your level of comfort while also fully respecting your privacy and home.
When you need prompt, professional, and discrete hoarding service in Ventura and Santa Barbara, Total Restoration is here to help.