Sewage Cleanup in Ventura County
Sewage backups present particular dangers to property owners. Like any water damage, they should be addressed immediately, but special care should always be taken to avoid the harmful contaminants associated with sewage.
Sewage Backup Cleanup in Ventura, Santa Barbara, and Santa Clarita
Sewage damage cleanup and restoration refers to a specific type of water damage caused by water from contaminated sources. This water is referred to as either "black water" or "category 3 water" and is considered grossly contaminated and a huge hazard to human health. Sewage water can come from many sources but usually occurs from a toilet overflow or burst or backed up sewage line. Sewage backups contain many different contaminants and pathogens including:
Viruses
Parasites
Bacteria
Yeast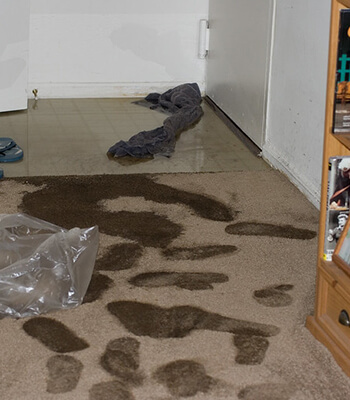 Why Professional Sewage Cleanup
When you experience sewage damage in your home or business it's important to never try to handle the cleanup on your own. Due to the pathogenic and dangerous nature of sewage, it's extremely dangerous to attempt this type of cleaning and dry out without the appropriate training. At Total Restoration our technicians are specially trained and certified to carefully and safely handle all of your sewage cleanup needs in Ventura, CA. Using the proper procedures and techniques we will quickly and safely clean and restore your property to pre-loss conditions keeping the health and well-being of you and your family in mind throughout the process.
Emergency Sewage Damage Mitigation in the Ventura and Santa Barbara Area
When you experience a sewage loss in the Ventura, Santa Barbara, and Santa Clarita area, you need a reliable restoration company that you can trust. Total Restoration offers full-service sewage cleanup and restoration services using only top-notch equipment and superior training to ensure the most thorough and efficient cleaning possible. When you trust your property to Total Restoration, you can expect:
24/7 Emergency Response
Prompt and Accurate Damage Assessment
Thorough Cleaning and Sanitation
Removal of Contaminated Materials
Complete Drying
Reconstruction and Rebuild
When you have a sewage disaster in Ventura, Santa Barbara, and Santa Clarita areas, count on Total Restoration for all your sewage cleanup and restoration needs. Call today at (805) 410-4999.