Vehicle Impact and Vandalism Repair in Ventura County
Unexpected damage to your home or business can be stressful and frustrating. Impact from vehicles or trees and vandalism are emergencies that need to be taken care of promptly and efficiently. At Total Restoration our expert crew of emergency response technicians is ready 24/7 to help with your impact or vandalism repair needs in the Ventura and Santa Barbara areas. As a full-service restoration company we will be there swiftly to secure, cleanup, and repair your property after damage due to impact and vandalism.
24/7 Emergency Response
IICRC Certified Professionals
Comprehensive Cleaning
Full-Service Rebuild
Insurance Claim Assistance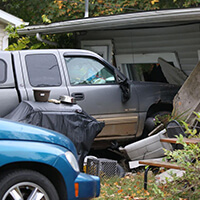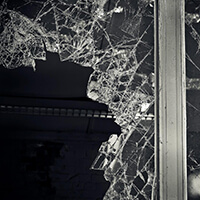 Top-Tier Emergency Repair Services
Total Restoration offers unparalleled emergency impact and vandalism repair to property owners in Ventura, Santa Barbara, and Santa Clarita. Our emergency response experts are always ready to jump into action for our comprehensive repair services so you can rest easy knowing your home or business is in good hands.
Emergency Board Ups
Whether a car has crashed through your shop window or a fallen tree has compromised the structural integrity of your home, we've got you covered. We offer 24/7 emergency board up and tarping services to swiftly secure your property and prevent further damage or theft.
Arson
Not all fires are accidents. If your property has been the victim of arson our emergency response team can help. Taking the utmost care to work with investigators we will secure your property and follow up with cleaning and restoration services as needed.
Intentional Water Damage
If your property has been intentionally flooded our emergency response team is ready to assist. We will take steps to secure and dry your home or business while maintaining complete discretion as we understand the delicate nature of intentional damage.
Biohazard Cleaning and Sanitation
When vandalism takes the form of a biohazard it can create a dangerous situation. If your property has been vandalized resulting in an unsanitary environment our biohazard professionals will be there promptly to safely and completely remove the dangerous materials and sanitize your home or business.
Full-Service Property Restoration
As a full-service restoration company, Total Restoration can handle your emergency impact and vandalism repairs from start to finish. We will take the necessary steps to swiftly secure your property followed by professional mitigation and repair services to return your property to its pre-loss conditions.